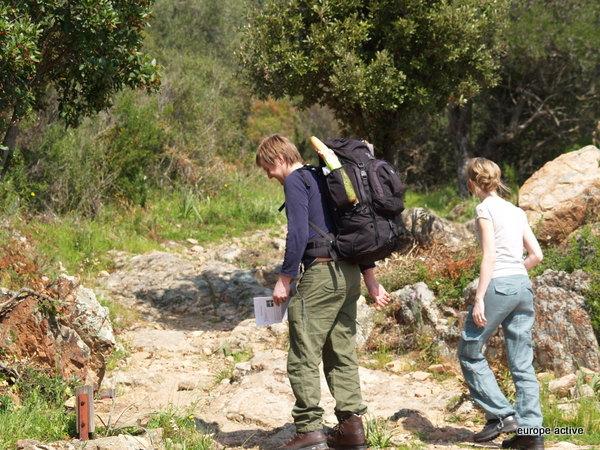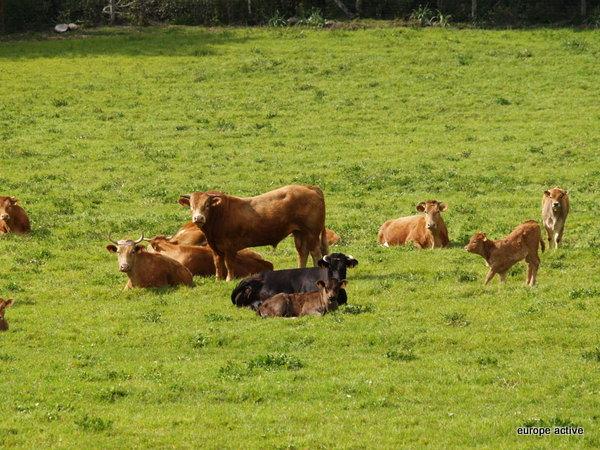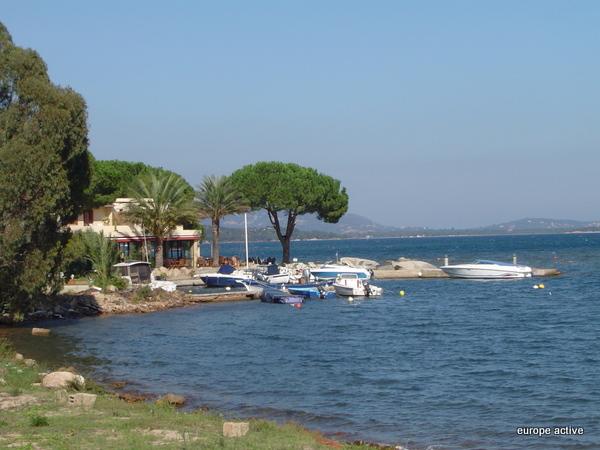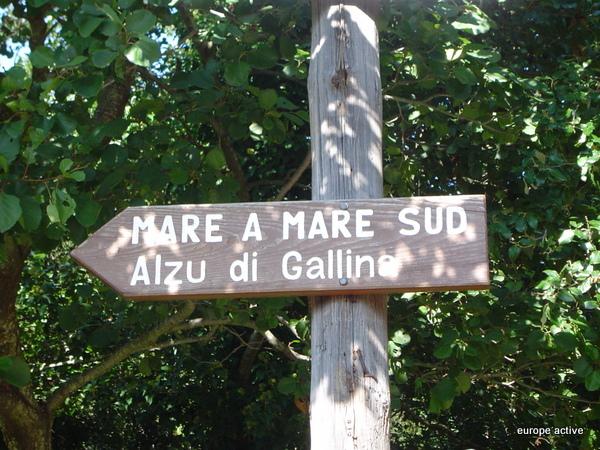 Mare a Mare South: Porto Vecchio - Propriano
7 days / 6 nights
Corsica - Independent walking
Without guide - Families - Singles - Comfort - Luggage transfer

Last updated: 01/12/2023
price from
890 €
per pers.
The Mare a Mare South is one of the most famous trekking paths in Corsica, taking you from the shores of Porto-Vecchio on the east coast to the gulf of Valinco on the west coast.
This trail contains spectacular landscapes, punctuated with a great variety of natural wonders.
Discover the villages of the Alta Rocca, hidden amidst Corsica's fragrant scrubland and forests aged over a hundred years.
Picnic lucnhes: on the Mare a Mare South trail, you will be able to buy picnic lunches from gîtes (around 12€/lunch) or from grocery stores. Always take your picnic lunch before starting the day's walk.
Your day by day program
From Porto Vecchio to Cartalavonu
Your route starts in Porto Vecchio after a short transfer to Alzu di Gallina, the beginning of the trail.
Walking through the scrubland and some pine tree forests, you then reach the forest of Ospédale and the plateau of Cartalavonu (1020 m).

Walk: about 5 hours.
Altitude gain & loss: +1110m, -150m.

From Cartalavonu to Levie
Beautiful viewpoint over the Gulf of Porto-Vecchio and the lake of Ospédale. Short detour around the summit of Vacca Morta with great panoramic views over the gulf of Valinco and the western slope.
After passing through the Col de Mela, you discover the pink granite pinnacles of Bavella (or Needles of Bavella) and the charming little village of Carbini, with its famous San Giovanni Roman church.

Night in Levie.

Walk: about 5 hours.
Altitude gain & loss: +620m, -1010m.

From Levie to Ghjallicu
Travel back in time with this unusual itinerary!
You explore the village of Levie in search of Corsica's prehistoric past and walk to the archeological sites of Capula and Cucuruzzu. On the way, you discover granite blocks which used to serve as rock shelters for prehistoric men. From Quenza, you hike up to the Plateau du Cuscione and the hamlet of Ghjallicu.

Walk: about 5h30.
Altitude gain & loss: +640m, -580m.

From Ghjallicu to Serra di Scopamena
You leave the hamlet of Ghjallicu and descend through the Corsican scrub towards the shepherds' huts at Lavu Donacu. You can also see an old chestnut mill along the path before your arrival in Serra di Scopamena.

Walk: around 3 hours.
Altitude gain & loss: +450m,-410m.

From Serra di Scopamena to Santa Lucia di Tallano
The trail goes through a chestnut forest and Serra di Scopamena. The village's old chestnut mill and terraced fields are evidence of ancient agro-pastoral societies. In the shade of oak trees and thick vegetation, you can swim in the local fresh river while enjoying your surroundings.
Your walk continues with the col de Tavara and the hamlet of Altagène. A bend in the path then takes you through the scrubland to the bell tower and olive groves of Santa Lucia di Tallano.

Walk: about 5h40.
Altitude gain & loss: +740m, -1140m.

From Santa Lucia di Tallano to Burgo
After savouring the subtle charms of Sainte Lucie and its famous olive oil, you now gently walk to other enchanting sites.
You then take a stride along the bridge of Piombatu, over the Rizzanese River, and walk along the Col d'Altanaria. The village of Fozzano comes into sight against the backdrop of the gulf of Valinco. In Fozzano and Sainte Marie di Figaniella, jump back in time with the story of the Tower of Colomba, celebrated in Mérimée's novel. You then cross the Baracci River before reaching Burgo. Transfer to Propriano.

Walk: about 5h20.
Altitude gain & loss: +880m, -1130m.
Propriano
End of trip after breakfast.
Departure board
Every day from the beginning of April to the end of October.
Technical information
Accommodation
Gîtes d'étapes.
Please be aware that facilities will be on a shared basis. Do not forget your sleeping bag. Hot showers should be available at each accommodation.


Level of difficulty
Terrain: very well-marked paths. Walking: from 5 to 6 hours per day.
Carrying
Our team takes care of luggage transfers. You only need to carry your personal belongings and your picnic during the walk.
Options
4 nights in double room instead of dorms (some stage will changes, you'll stay in San Gavino, Quenza and Aullène instead of Levie, Ghjallicu and Serra). : 90€
Included
Accommodation in dormitories
6 breakfasts, 6 dinners
Maps and route notes on our app (a smartphone is required)
Luggage transfers
Transfer from Burgo to Propriano
Not included
Transfer to the meeting point.
Transfer from the end point.
Travelling insurance.
Picnic lunches (easy to find) and beverages.
Map
Similar holidays